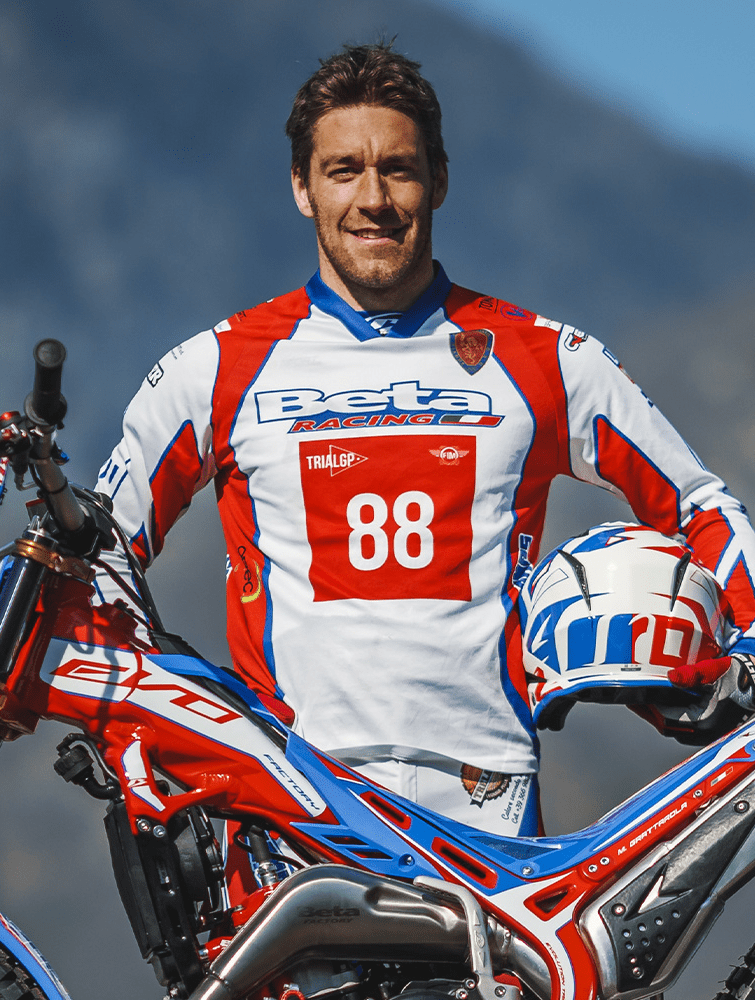 In 2006 he became the Italian champion in the 125 class category and won the third place in the junior competition at the World and European Championships.
In 2006 he won the HTR1 championship in the highest category in Italy and the third place in the Trial delle Nazioni with the Italian national team. In 2011, he won three Italian championships, the following year a European championship and three Italian championships. In 2018, he managed to win the Trial2 class world title, in addition to the European championship title and the Italian field and indoor championship title.
Matteo Grattarola is the best Italian representative at the X-Trial World Championships. Since his debut in 2009, Grattarola has performed a total of ten times, most recently at the 2018 X-Trial Vendée. Fifth place at the X-Trial Nice in 2013 is his best place ever, although he has reached the podium at the X-Trial of Nations with the Italian team, finishing third in 2016.
Bike: Beta
Number: 88
Place of Birth: Bellano
Date of Birth: 02/02/1988
Weight: 72 Kg
Height: 170 cm